Summer on the Run: Incentives that help me run through the cold Dec 21, 2012 12:56 PM ET | By Summer Sanders

Continuing the Summer on the Run 12-week blog and video series, blog six. Use hashtag #GoRun on Twitter to follow Summer and be part of the ongoing conversation.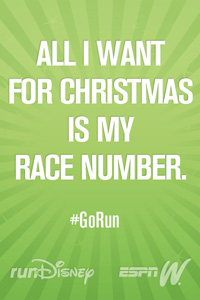 ---
I
don't have just one mantra because every day is different.
Lately, I've realized more than ever that life is short, and though sometimes I want to give in to the temptation to stay inside and skip a run, I know I can push through it. Once I'm done, I always feel so much better.
I'm not a cold-weather runner, so I struggle with the elements this time of year. This is my first time training for a winter half, so I'm dealing with all of it right now
...